What is your porn? For some people porn is their porn, but for me yarn is porn. I am sure if scientists hooked me up to heart rate, and brain wave activity monitors they'd see just how stimulated I get from looking at photos of yarn. While it may not be sexual stimulation I am talking about I spend a lot of time shopping for yarn online and in real life at my Local Yarn Shops (LYS). Sometimes I "have to look" because it is my job. I've gotta know who has the best deals on yarn and it has to be top quality too-I've gotta
business
to run ya know. I have tried all sorts of avenues to get my yarn fix and today is your lucky day 'cause I am here to share them with you!
photo from Elann.com website
"sample skeins subscription"
Elann.com
Elann is a Canadian-based company, yet I am sure that they ship worldwide-but as usual rates are probably better if you live in North America (if someone has purchased from them from outside N.A. please share your experience in the comments section)
I have been buying yarn from these guys for a long time and you don't get much better than this in terms of quality and price. Shipping is super quick, packed nicely and includes their latest brochure on newly released or upcoming yarn releases.
Elann has their own brand and carries some famous brands too like Noro, Debbie Bliss, Ella Rae, Araucania, Berocco and more! They've also got books, but you'll get better deals on those on Amazon or Knit Picks (when they have their sale). However, they do have a customer loyalty program. Once you spend $500 you get $50 to spend on more yarn and if you purchase books you get a certain number of vouchers per book that earn you $2.50 off every yarn order over $25.
Honestly, Elann's prices are like getting good yarn at wholesale price and that makes me very, very happy.
Image from the Knit Picks website.
This sock kit is currently on sale here
Knit Picks
I purchased my yarn swift for $50 (they have a swift sale from time to time-so always wait until it goes on sale). It was the best price I could find for the quality. I realize I am not talking about yarn here, but an indispensable tool for any yarn hoarder, so you can appreciate! The swift is all wood, is packaged well and ships quickly. It gets the job done and I have no complaints. I am sometimes not a careful person, but I take care of my swift because the parts that make up the umbrella seem fragile so I'd say be nice to your swift if you get one, and you and your swift should have many happy years together.
My plan is to start purchasing yarn from Knit Picks. They seem to have a very nice selection, prices are great too. They have a really pretty website and it is full of inspiration. I urge you to check it out! I adore the kits they put together and if you like knitting socks you can buy a kit to make five pairs for as little as $26!
Oregon Trail Yarn
This Ebay shop is one of my faves because I can save money on Brown Sheep Company's Lamb's Pride. This shop sells "mill ends" and the good stuff on cones and saves you a bundle! Mill ends in my experience just means there are a couple of knots in the skein of yarn, which for me is no big deal. I found Oregon Trail to have great customer service, quick shipping and fantastic product and prices. You really can't go wrong.
Craigslist
You probably know this already, but Craig's may have a site for your community where people buy and sell and post announcements. When I was first building up my yarn stash, I trolled Craigslist religiously. You gotta be quick and you gotta be willing to travel across town for a potential good deal. I have NEVER had a bad experience shopping here, but please use your common sense when meeting sellers. Go with a friend, don't go in their house, do what you are comfortable doing and what seems reasonable. In addition to individual sellers, many shop owners post announcements on Craigslist to remind customers about store sales...so keep checking!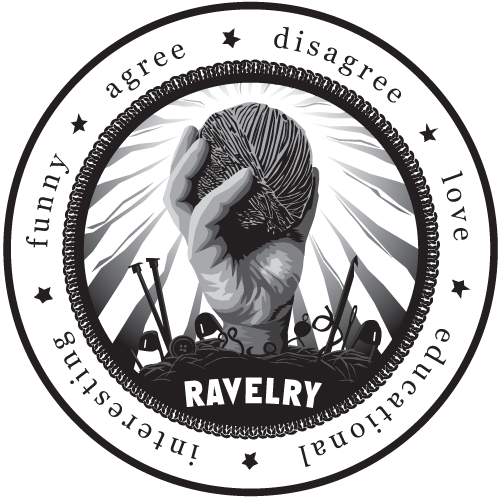 Image from the Ravelry home page.
Ravelry
Ravelry is an online community of knitters and crocheters and spinners. If you aren't one of the one million members, NOW is your time to get your free membership. There are more benefits to Ravelry than just shopping for yarn. You can make friends, learn about local Stitch N Bitch groups, get support, find patterns, share patterns, catalogue your stash and tools. Individuals will post yarn for sale or trade from their stash and often if you join the right group you'll learn about "secret" sales. Ravelry is a necessary resource.
Etsy
Seek and you will find on Etsy. Go to the search bar and type in what you're looking for. I like to search "handspun yarn" or "hand painted yarn" choose "supplies" from the drop-down menu on the left and away you go. Pages and pages and pages of yarny goodness. Go to Etsy when you need to splurge and when you are in the mood for something special. Delayed gratification is okay, trust me, your yarn will arrive in the mailbox and suddenly you'll say "today is a good day".
Tell me about your favorite yarn sellers...How do you get your yarn fix?